With my Course, you'll be able to
Generate more sales and make more money.

Get consistent, predictable, and profitable growth month over month.

Input on how to optimize your unique store for maximum growth and profit.

Master Facebook, Pinterest and Google Ads, to Scale to 7+ Figures in one single platform.

Create a sustainable, enjoyable eCommerce business that supports your financial & lifestyle goals.
I offer the complete eCommerce business framework that teaches online entrepreneurs how to optimize & grow their online business (so you can turn more traffic into customers and unlock your full revenue potential).
Welcome to The Ecom Wolf Pack

A message from the instructor
Importance of Mindset
Why most people fail

Mentoring Resources

Strategy and Timelines
Must Watch – Read
Joining The Exclusive Discord Group Chat
Meet Your Coaches

Product Research

Product Research Mindset – Tamar
Difference Between Social Media Ads (Pinterest, Facebook) and Google (Search Engine)
Product Research For Facebook and Pinterest Ads and Reverse Engineering
Product Research For Google Shopping Ads
Fulfilling While Testing On Google
Market Research R vs B – Owen Focke
Pipi Ads Product Research (MUST WATCH)
Overview Of The Apps You Will Need
Suppliers You an Use For Dropshipping When Starting Out With Facebook and Pinterest
Priming My Social Media Account
What If I'm Seeing The Same Products As Everyone Else
Homework
*Optional: Additional Product Research Tools

Settings Up Your Shopify Store

How To Sign Up And Contact Shopify
How to name your store, trademark, and logo creation
Theme Selection
How to set up your settings in your store
Shopify collections and pages
Shopify Main menu and Footer navigation
Connecting your domain
Build your Shopify Store
Improve your landing page
Checklist for Website
**IMPORTANT** Google Policies
Homework
BONUS: International Studies
BONUS: Only for non-English Speaking countries

Product Importing and Pricing

How to import products to your store using DSers for Facebook and Pinterest only
Manually inputting products for Google
What if I don't see my products on my site
How to add your own products manually
How to set pricing for your product
MUST watch FAQ
Checklist before moving forward
Homework

Marketing and Product Descriptions

Market Research R vs B – Owen Focke
Market Research
Market Research II
Copywriting Masterclass w/ Allegra Cook
AI for E-Commerce with Yamil
Example of a great page for Google
Example of a great product page for Pinterest
Example of a great product page for Facebook
Product page building using Gempages – Owen Focke
How to use Gempages Part I, II, III – Brian Larson
Product page building with regular Shopify theme
*NOT FOR GEMPAGES: product description template
How to find awesome descriptions/examples of awesome descriptions

Fulfilling Orders for FB & Pinterest

How to fulfill orders
Sourcing agent and faster shipping times
Understanding Wiio

Apps You Need & Why

Overview of the apps
Email marketing app
Setting up abandoned cart emails
Judge.Me reviews
Feed for Google shopping (only for Google shopping ads)
Best Currency Converter
Trackipal
Zotabox
TrueProfit
Tax Jar
Homework

Google Ads

Introduction to Google
Product Research for Google shopping ads
Example: Great product pages for Google
Fulfilling orders Part I: How to find products on eBay, Walmart and Amazon
Fulfilling orders Part II: How to fulfill an order for products sold on Google
Shopify: Policies (Important)
Shopify: Creating products manually
Shopify: Buying & Inputting UPC/GTIN
Google Analytics: Account Setup
Google Ads: Account Setup
Google Merchant Center: Part I
Google Merchant Center: Part II
Google Merchant Center: Part III
Setting up your Google Pixel
Conversion Pixel Settings
Feeding Your Products To Google Merchant Center
Importing Reviews: Part I
Importing Reviews: Part II
Running Ads: Creating BETA and Alpha Campaigns
Running Ads: Key Performance Indicators
Running Ads: Negative Keywords
Optimizing Ads: Increasing & Decreasing Bids
Optimizing Ads: Scaling Your Campaigns
Additional Resources: Selling on Google Outside of USA
Additional Resources: What To Do If You Get Suspended
Pinterest Ads

Mindset Behind Running Ads
Understanding the Machine
Examples of a great product page for Pinterest
Setting Up Your Business Account
Pinterest Tag
Preparing Your Creative (video)
Making your own Video Ads (Aaron)
Video Structure and Good UGC ads Examples
How to write a Winning ad copy and headline
Create your pins
Manual bid VS Auto bid
How to deal with rejected ads
Setting Up Your Campaigns Part I
Setting Up Your Campaigns Part II
Setting up columns for data reading
Making sure your process is on point
What to look for when testing products and key metrics (KPI- Key Performance Indicators) Copy
Launch, Analyze, Optimize and Scale
Excel Sheet to track numbers when testing
Advanced Scaling with Pinterest

Introduction to Facebook Ads

Examples of a great product page for Facebook
Warming up your Facebook account
Update on using the Business Manager
Setting Up Your Facebook page and ad account
Pixels – Everything you need to know
FB Pixel on Google Tag Manager
Setting up your pixel
Overview of Facebook campaigns
ABO and CBO
Setting up API Tracking Events
IMPORTANT* UTM Tracking Code
Excel Sheet to track numbers when testing
Facebook Feedback Scores
New* Facebook Feedback Scores
What if you get banned from FB?
Homework

Preparing to Launch Your Facebook & Pinterest Ads

Mindset Behind Running ads
How to find your target audience
Preparing Your Creative (video)
Making your Own Video Ads (Aaron)
Video Structure and Good UGC ads Examples
How to write a Winning ad copy and Headline
Story Based Ad Copy That Converts – Owen Focke
How to set up your Facebook campaigns ABO
How to set up your columns for data reading
What to look for when testing products and key metrics (KPI-Key performance indicators)
Checklist

Facebook Ad Scaling

Should you scale of kill the product?
When should you scale ABO?
How to scale? Vertical – Horizontal/ABO
Duplicating adsets to scale
When should you use CBO to scale
How to use BROAD Targeting on Adsets
Checklist

Facebook Retargeting Campaigns

Who do we want to retarget and when?
Creating Custom Audiences for Retargeting
Ad copy for retargeting
Setting up your retargeting campaign
Homework

Lookalike Audiences for Facebook Ads

When and How to Create LLAs
How to create an LLA Campaign
Scaling with LAL
Exclusions and when to us them
LLA checklist

Facebook Ads Advanced Strategies

What to do when CPS creep up
Minimum and Maximums in CBO campaigns
Breaking down adsets to test more angles

Maximizing Profits with these Strategies

Automatic discount codes
Setting Up Abandoned cart emails
Email marketing/text marketing
Email Marketing templates/text marketing templates
Increasing your product line
Homework

Branding Your Products

When to brand your products and why?
How to find a supplier for your products and private label
How to buy in bulk – Get sample, protecting your money
Shipping from overseas/ Custom Charges/ International Commercial Terms
Have You Seen Our Students Testimonials Already?
Ready for a glimpse into your future?
100% MONEY BACK GUARANTEED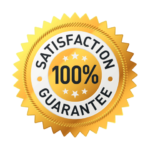 We offer a 7-day 100% Money Back guarantee in case you have second thoughts and decide you no longer want to be financially free.